The Covid-19 pandemic went through the whole 2020-2021 selection process. But even in a period of so many challenges, the St Paul's Foundation Scholarship Program has remained steady. The selection of scholars for entry in 2021 was very successful and brought four new pupils to St. Paul's School.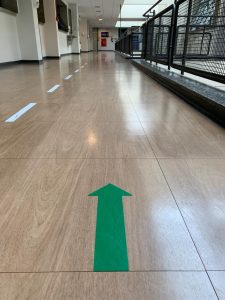 With nearly all stages of the process carried out remotely/online, the foundation and the school have teamed up so that new students' selection, preparation, and adaptation happens the best possible way. The effort also came from the candidates' side: it took a lot of patience with the wait and the often sudden announcements; the preparation course for this process was 100% online, which required more resilience from our candidates with the high screen time.
But the response to so much dedication comes with great news: a preparation course with 100% success. All four candidates aged 13 to 15 who participated in the prep course had a performance that amazed the foundation's faculty and got the offer to join St. Paul's with a full scholarship. In total, the foundation has nine pupils currently enrolled through this opportunity.
Classes start on August 19th. New scholars enter school years F3 and F4 and join scholars from previous selections now in F5, L6 and U6.
Selection process 2021-2022
Meanwhile, the selection for next year continues. After a competitive stage of tests in which around 80 candidates were able to examine their English knowledge and show us more of their cognitive profile, it was time for the individual interviews. Twenty-three students were short-listed for one-on-one interviews with Foundation staff and St. Paul's School teachers from the previous group. Soon, a new filter will define those from this group who will move forward to the following steps, including the preparation course.